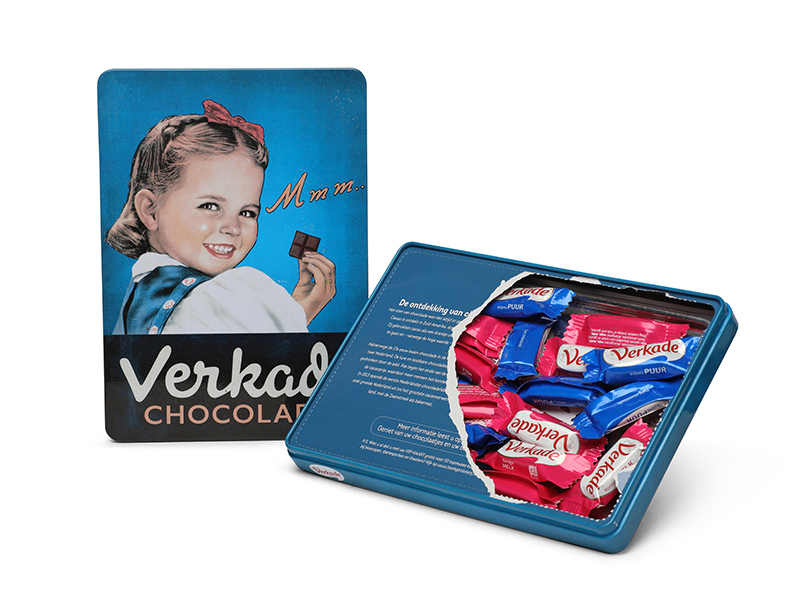 Sendable tinbox with cardboard seal

Verkade approached us for making a luxury gift box for individually packaged mini chocolate bars. The tin package had to be able to be sent by post (fit through the letterbox) and be airtight.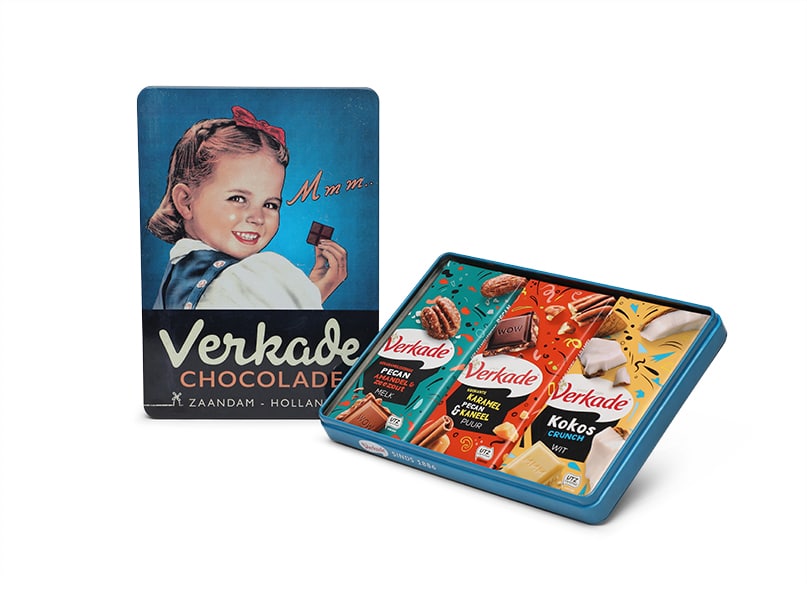 Requirements of Verkade
As a company of the Zaandam region with more than 100 years of history, we feel a bit related to Verkade. So, we were honoured when they asked us to help them develop a special tin package. We had already suggested this idea of a can with seal to the marketing team before. It was only waiting for the right opportunity.
Verkade wanted to have a multi-usable tin package made to pack mini chocolates or three separate chocolate bars. The tin would mainly be used as a gift. Letterbox proof was another requirement to save on the costs of postal services. Also the packaging of the contents should be light and airtight.
Design of the tin can
There is enough to tell about the history of Verkade, so for this gift they looked into the past. A design from 1911 was selected and adapted to modern standards. The layout, used typography and especially the famous print of a Girl from Verkade gave the full color printed look an iconic exposure.
Light and air tightness was achieved by applying a paper seal that is attached to the can itself. We used the seal for some story telling about Verkade. By means of a tab the seal could be pulled open along a tear line. The content remained a surprise until the moment of breaking the seal!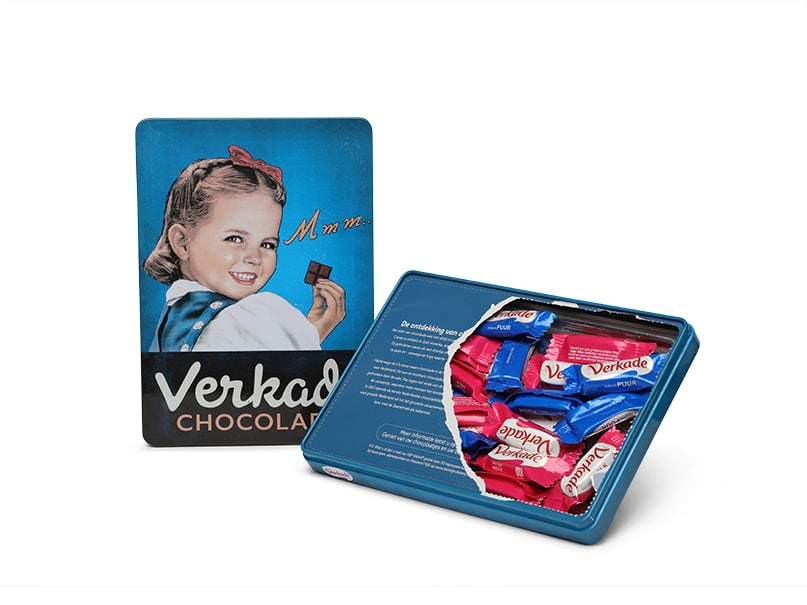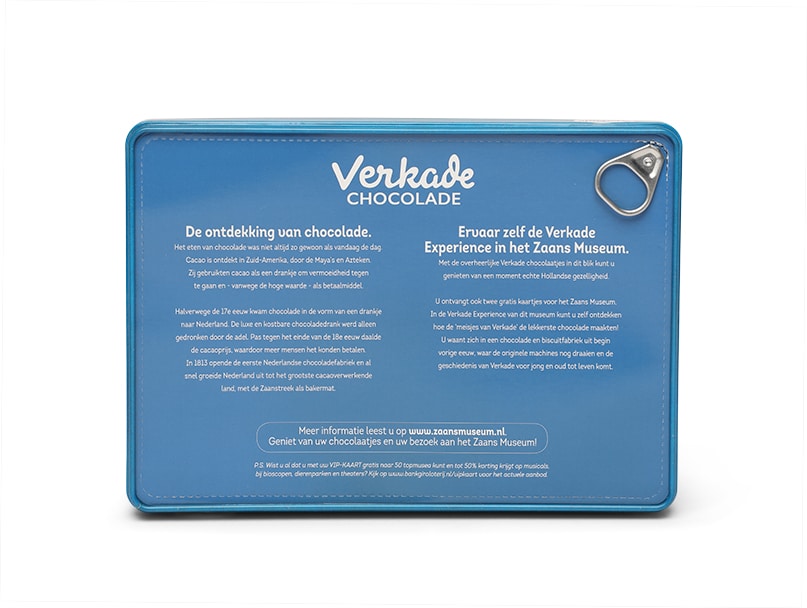 Production of tin
We had to cope with a number of technic challenges to produce this tin. We already told about the paper seal with tear line. In order to provide the tin with content, we supplied it with a loose bottom. The bottom is manufactured in such a way that it can be put on it after filling. This created a hermetic closure that could only be broken by opening the seal at the top.
Due to its great success, the can has also been used in other designs. It has become a real collector's item!