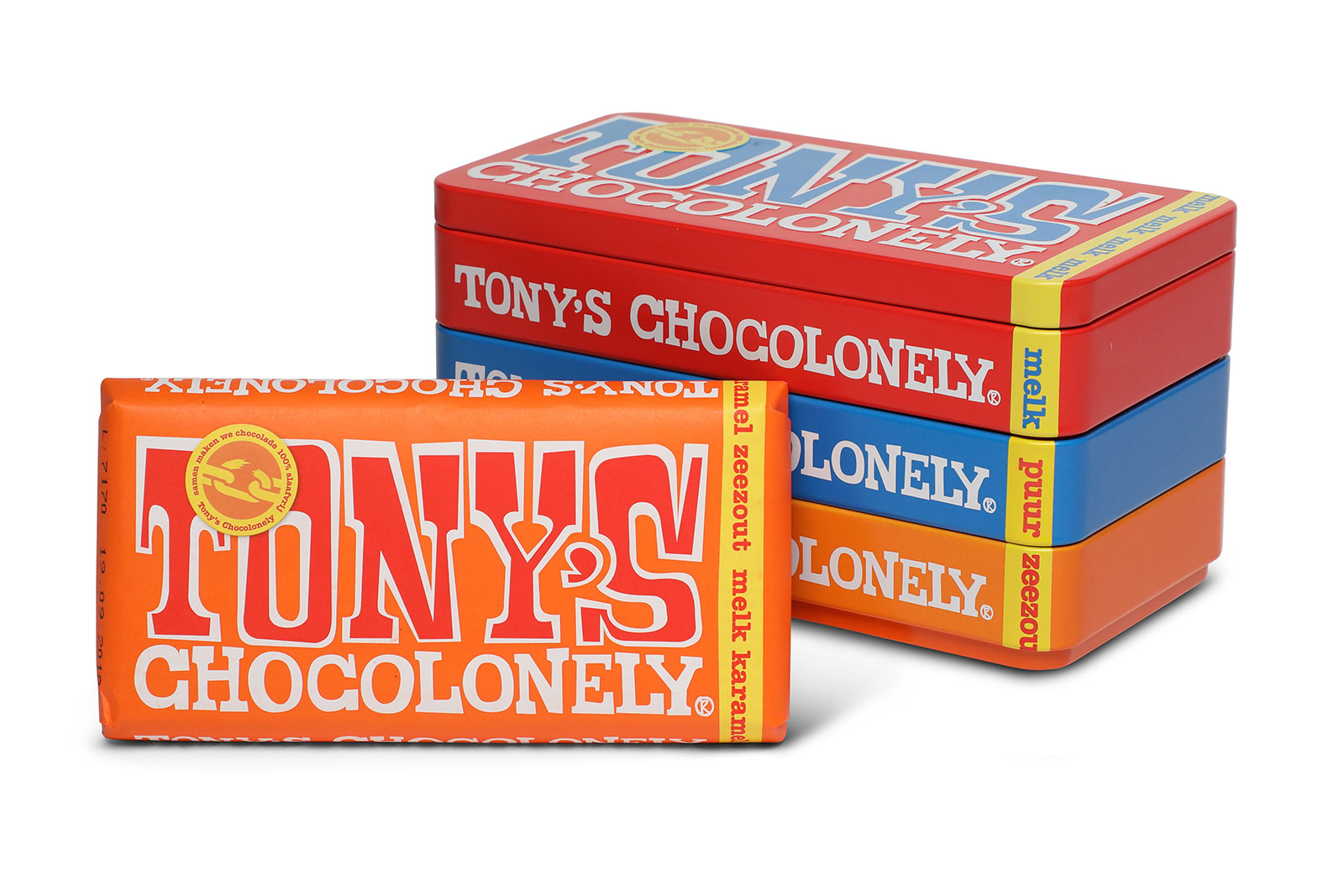 Stacking tinbox for chocolate bars

Tony's Chocolonely was looking for a packaging manufacturer that could produce a real eye-catcher for its delicious chocolate. We developed an airtight storage tinbox with three interchangeable parts.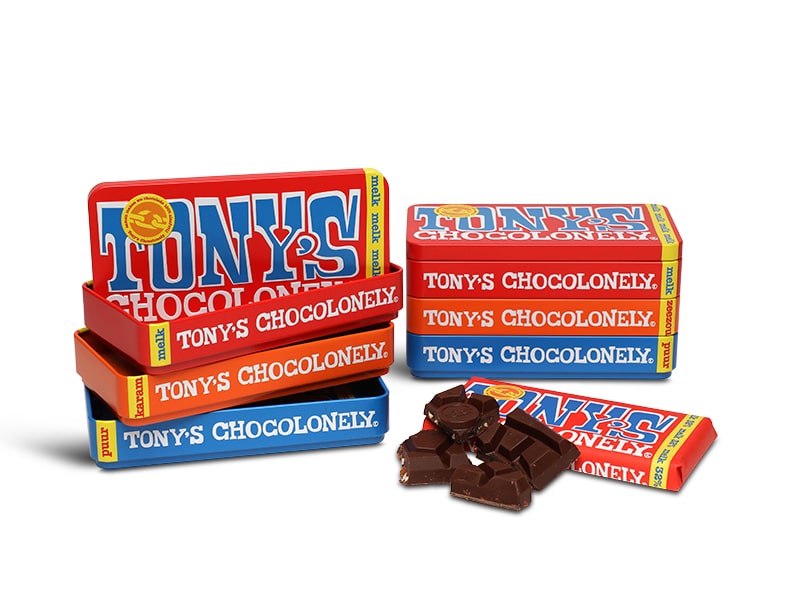 Tony's Requirements
Tony's Chocolonely was looking for a way to package three chocolate bars separately. This requirement arose from the fact that the smell and taste of one chocolate bar could not be transferred to another. Moreover, the end product had to be put together in different ways, so that the chocolate bars in question could be exchanged. In addition, the appearance had to fit in with the characteristic house style.
Design of a can
We have put a lot of time into the creative phase for this tin packaging. Various brainstorming and test rounds were needed to arrive at a stacking tin that met our mutual standards. To convince Tony's Chocolonely of our plans, we used 3D visualization. In this way, we were able to show them a good impression of how the end product would look like.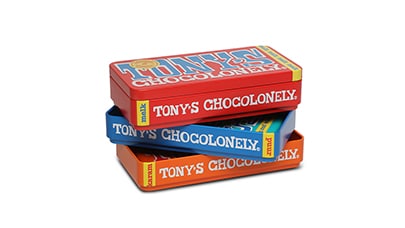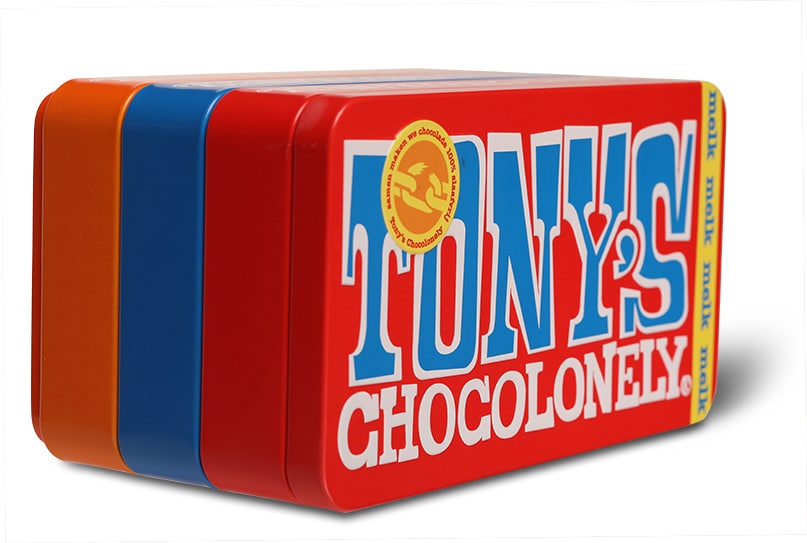 Production of a stacking tinbox
Once approved, we could start with the production. We came up with a storage tin that consisted of three interchangeable tins that fit together seamlessly. Especially the connection of the yellow ribbon with the taste indication along the side was critical. The stacking tins could contain a separate chocolate bar because they were airtight. In terms of design, they deviated from each other by using the colourful design.
The artwork was offset printed in PMS Pantone colours. The inside printing of the tins was also included. To keep the execution as tight as possible, we have not applied beads to the lid and bottom. We have provided the brand name in the lid with embossing.
Tony was happy with the end result, chocolate lovers were happy with the taste and the Zaanlandia team was proud of the technical performance.