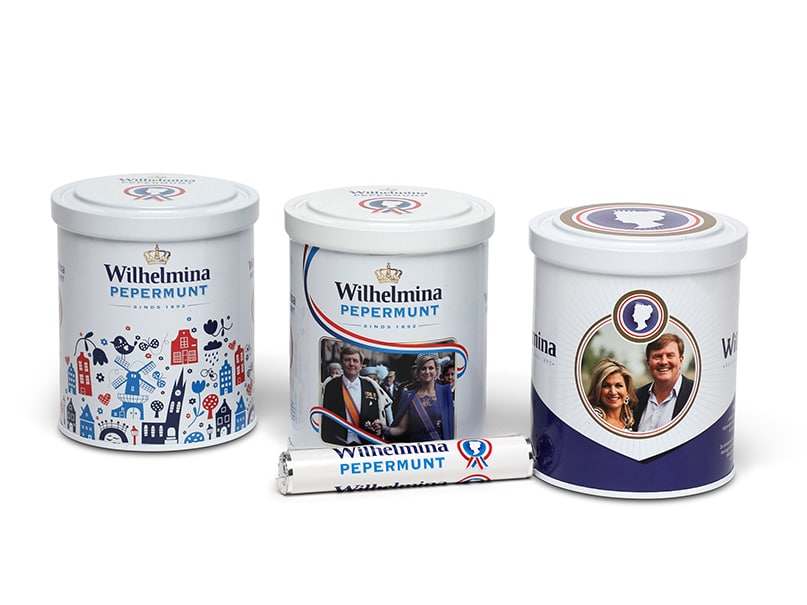 The appeal of a can is strongly determined by the printing.
You can choose which printing technique you want to add to your tinbox. Digital, offset and screen printing are fairly well-known, but do you also know how food varnish, spot varnish, a chalk surface or a flock print can lift up your tin packaging to a higher level?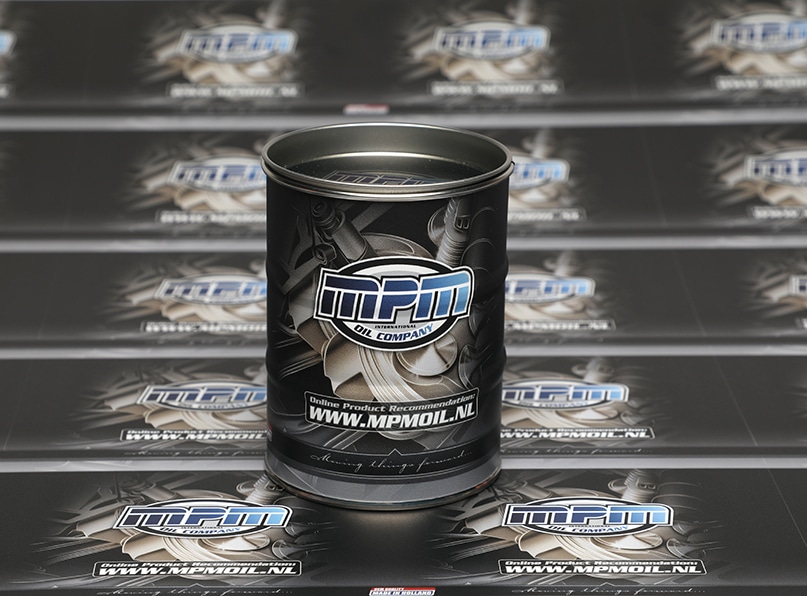 Cans with digital print from 500 pieces
The cheapest way to print a tin in small quantities, in a numbered edition or on a single sheet is digital. Digital printing is also often used for cans that need to be produced quickly. That is because there are virtually no preparation costs.
Digitally, 4 colors (CMYK) are always printed. PMS colors are therefore also converted to CMYK. An inkjet printer shoots tiny ink droplets at the flat can or the already formed lid. Optionally, white printing can be added to this printing method. You can print digitally on both a blank, silver finish (matte) or white lacquered tin. This printing technique has a matte appearance.
Can with offset print
The well-known counterpart of digital printing is offset printing. Offset printing is the most advanced printing technique and delivers the best results. Because time is needed to set up the printing press, offset printing is used for higher runs or by companies that require high quality.
We work with an industrial printing press that transfers the ink to the blank can plates. Those tin plates are provided with a base coating in advance such as a transparent or colored lacquer (white is also possible). We print in full color (CMYK – Quadri print, raster 70), but also in combination with one or more PMS colors. After printing, the printing is provided with a final lacquer, protective lacquer, silver lacquer or matte lacquer.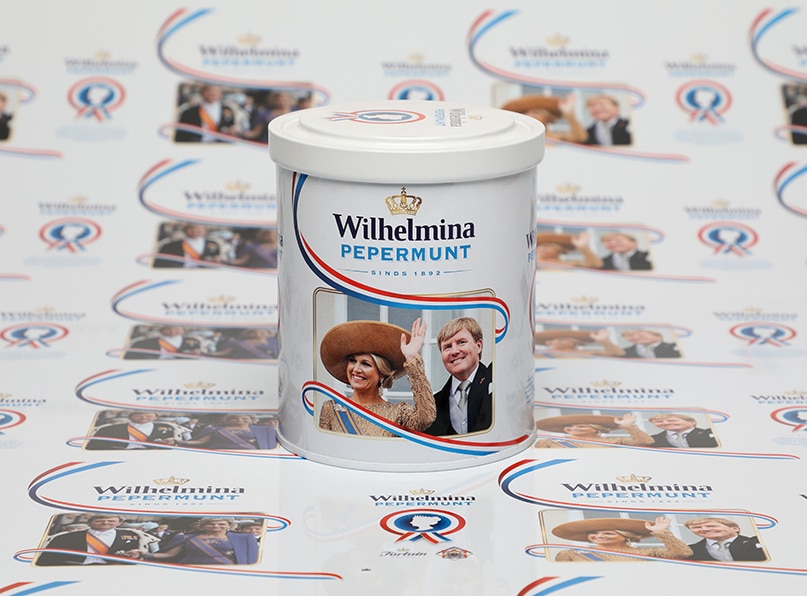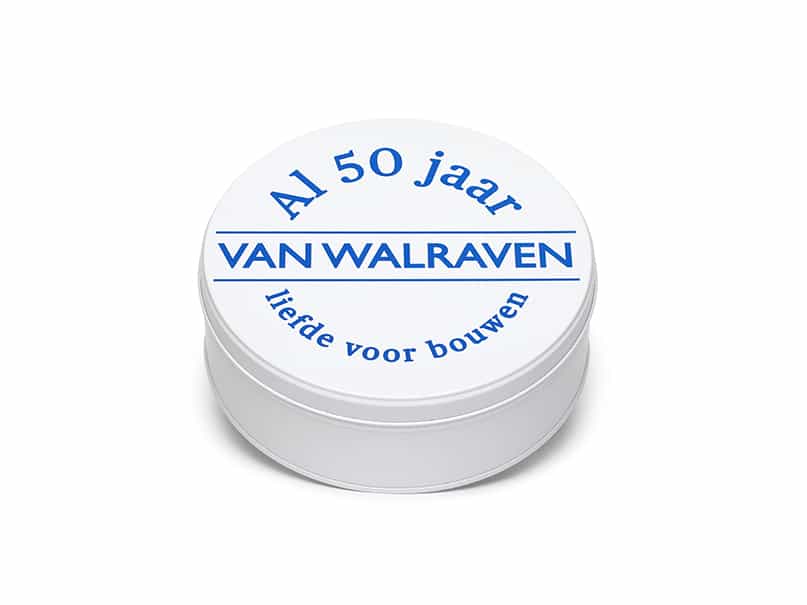 Can with screen prints
In addition to digital and offset printing, screen printing can also be chosen. In screen printing, the ink is transferred through a screen frame, resulting in the most powerful, opaque colors.
Although the lead time is shorter than with offset printing, screen printing also has preparation costs. This makes this printing technique suitable for higher runs or for prints with a prominent (house style) color.
If there is color gradient (raster) in the artwork, screen printing is less suitable. This is because screen printing has the coarsest screen point (screen 27). We can print PMS colors both glossy (coated) and matt (uncoated). With screen printing, special printing inks are also possible (such as a glitter coating).
Food lacquer cans
We serve many customers in the food sector (Food). This is partly because we are BRC Packaging-gecertificeerd. The majority of our tins are supplied with a BPA-free food lacquer (FDA). We can apply this internally to cans that have not been treated with food varnish as standard.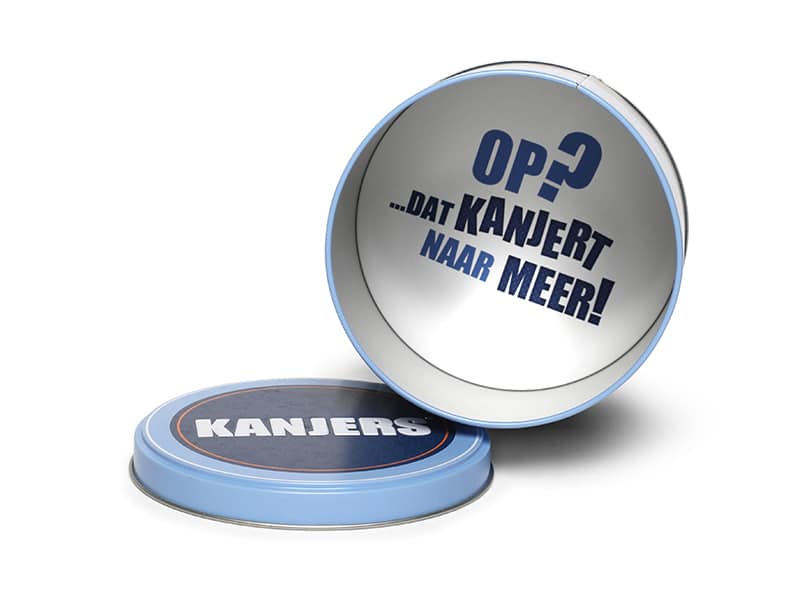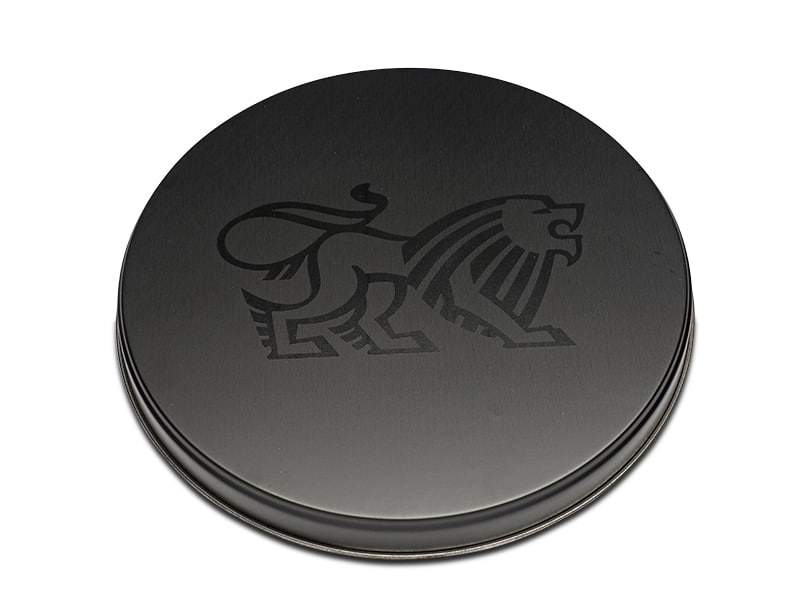 Cans with of spot varnish
If you apply offset printing to print your can, you could paint parts of your can with a spot varnish. Spot varnish is a glossy varnish that can be applied over the artwork as a separate print run. The combination of a matte can with a glossy logo or shiny elements can turn out to be very chic. To make the design stand out even more, you can apply varnishes or inks with a glitter or crackle effect.
Tins with chalk face
With a specially developed printing ink, you can apply a chalk surface to the can or lid. This makes it possible to make the can (partially) writable with a piece of chalk or a marker. This way you can provide your can with a nice text, name, joke or personalized message and make it very special. This ink is popular in the typical black color of a blackboard, but all PMS colors are possible.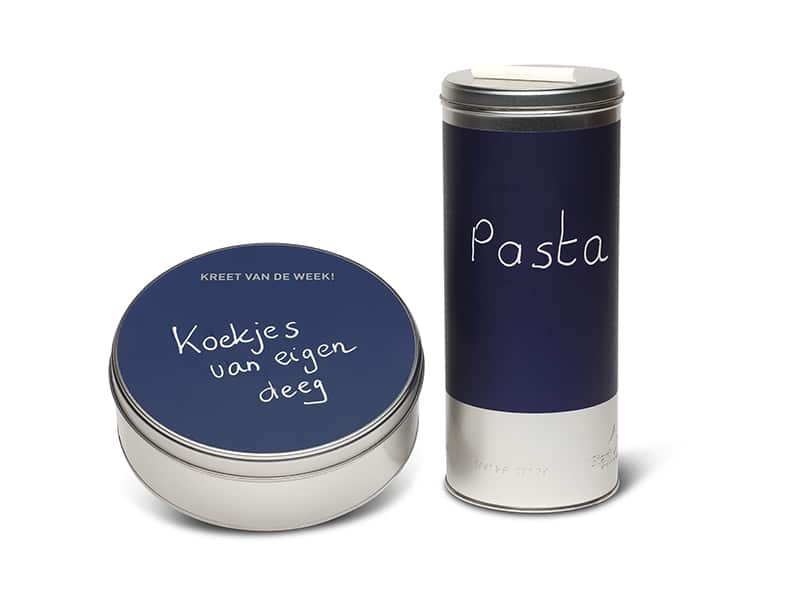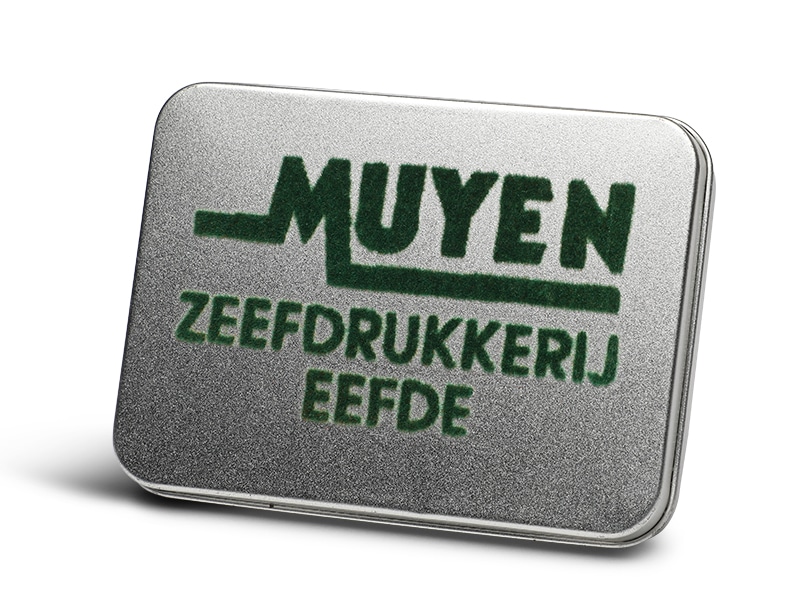 Flock print can
A special printing technique is that of the flock print. The process is similar to screen printing, but instead of ink, a velor-like material is used. A glue film is applied to the areas that have to be covered by means of a sea frame. Dust fibers are then injected with the help of static electricity. The end result of the flock printing technique has a high level of cuddiness.
Looking for a personalized tin can?
Are you interested in a tin that fits you in terms of shape, printing or processing? We would like to get in touch to inform you and hopefully inspire you.