BRC Packaging certificate
Zaanlandia Blikverpakkingen has had the BRC Packaging certification since 2014. With the highest attainable score, you can be confident that our production meets all the food safety requirements.
Tin packaging is ideal for foodstuff. Of course, it is very important that the hygiene and safety during the production of the packaging for food are under control. Our customers can be confident that the quality of our production process is food compliant. The BRC Packaging quality mark is issued to our company in 2014 and today we possess the highest attainable score (AA status) . We are proud to have been rewarded with this certification because such a certification confirms the quality of our working processes!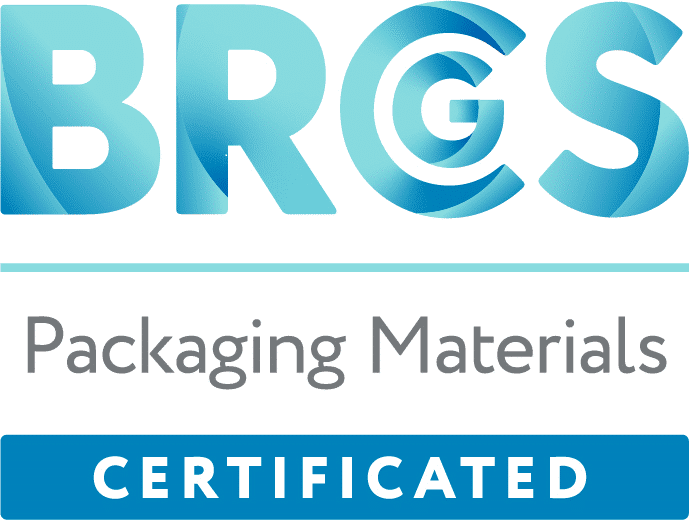 The British Retail Consortium (BRC) is the British trade association for retailers. At the end of the 90s, there was a need for an internationally recognized standard with regard to food safety. The BRC, therefore, developed the Global Standard for Food Safety in 1998, often abbreviated to BRC Food. The original purpose of the BRC Food standard was that a food supplier could prove to several customers with one inspection report and that all relevant aspects were under control.
BRC quality mark requirements
The British Retail Consortium inspects companies that want to qualify for the BRC quality mark. In its current form, the BRC PAP standard sets requirements for the food safety system of food producers with regard to:
the HACCP system;
the quality management system;
the basic conditions program.
In addition, the following issues are also discussed:
management responsibility;
environmental conditions (production or process facilities);
product and process control;
employee training;
personal hygiene for employees.
The various elements of the standard are assessed on the basis of a detailed checklist that contains more than 300 checkpoints.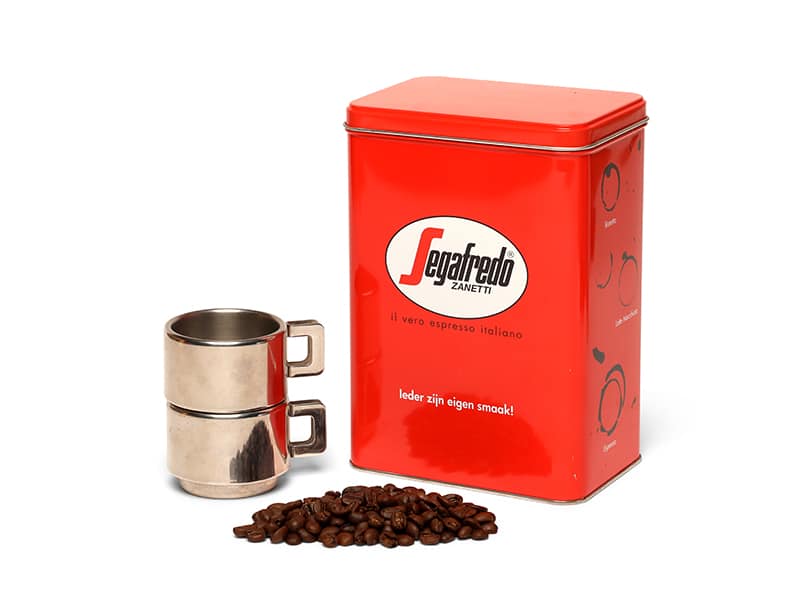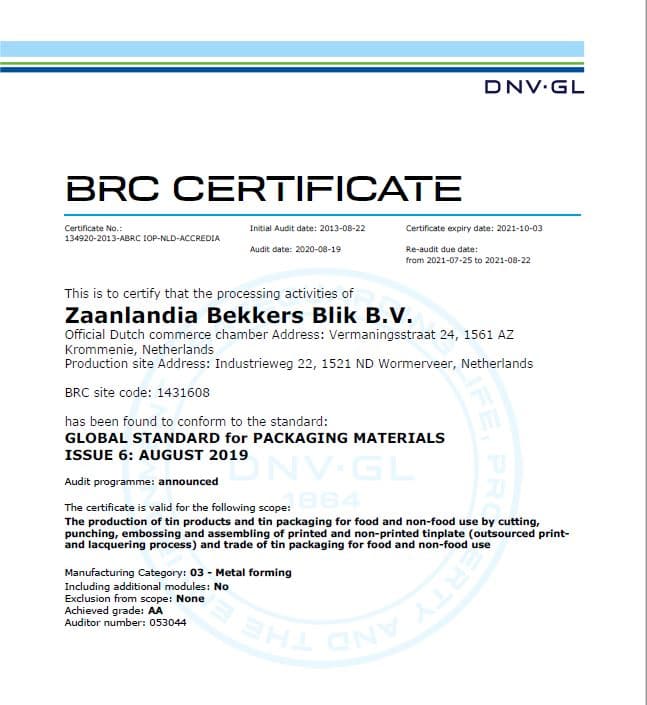 Annual audit certificate
Inspection and allocation status
After awarding the BRC PAP certificate, an independent certification company guarantees annually whether the holders of the certification still meet the requirements. In our case, that audit has so far been carried out by DNV • GL. The inspection body also assigns a status during such an audit (score). In the event of identified violations, yellow cards are issued that can lead to the certificate being revoked. With the button below you can download our certificate from 2019.