If desired, we can execute your can conical, necked or stackable. Closures such as Easy To Open or Peel Off End are possible.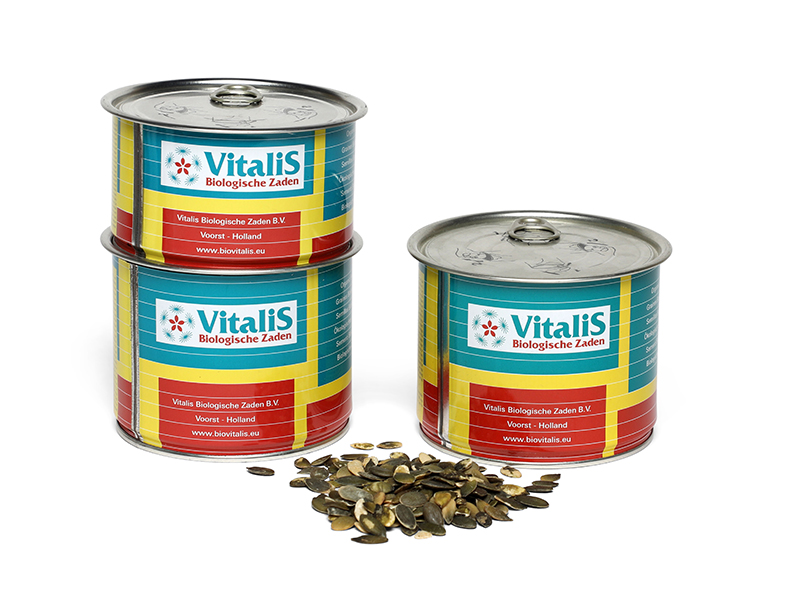 A tin with an easy pull tab and opening instructions.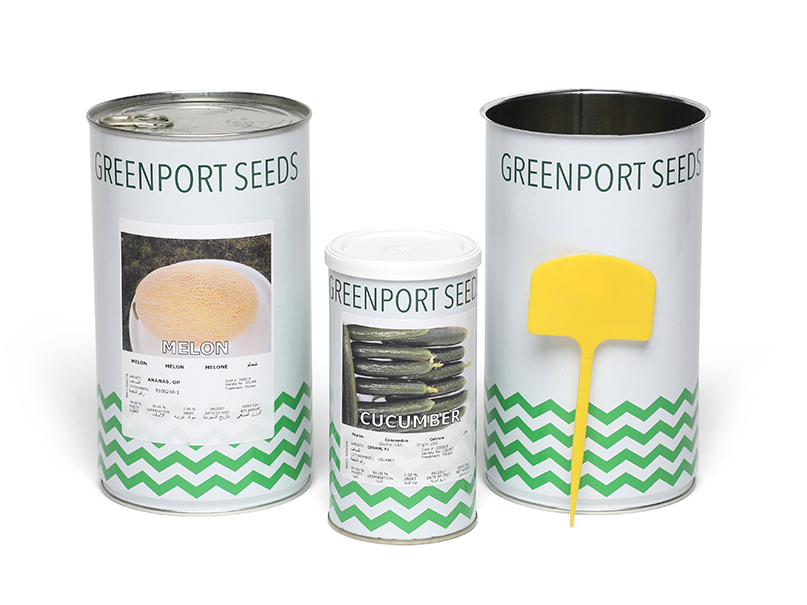 A fresh design for these seed tins with Easy To Open.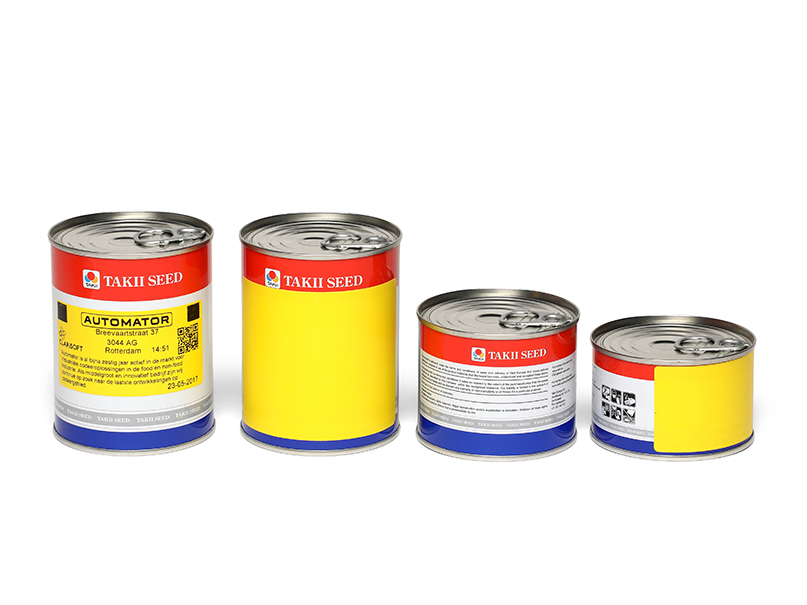 The base is printed in CMYK or PMS. Personalization with sticker or wrapper.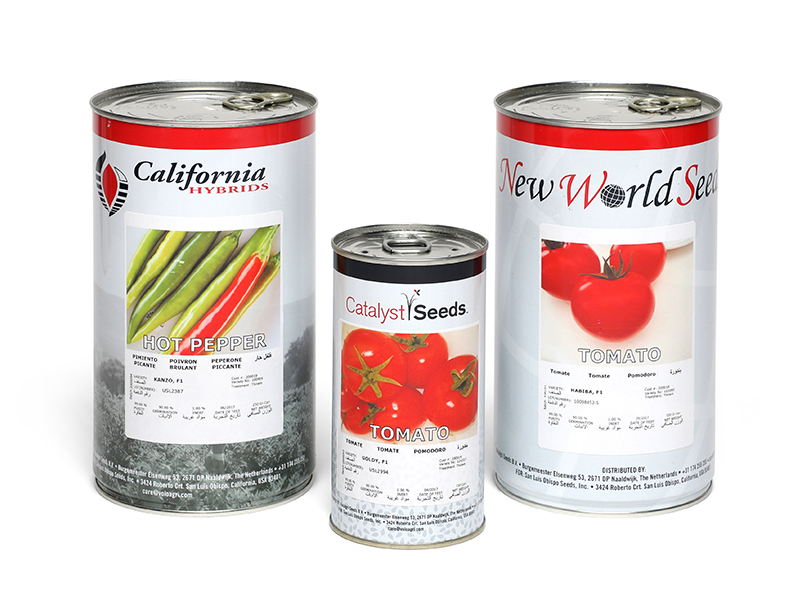 The base is printed in CMYK. Your own sticker or label does the rest.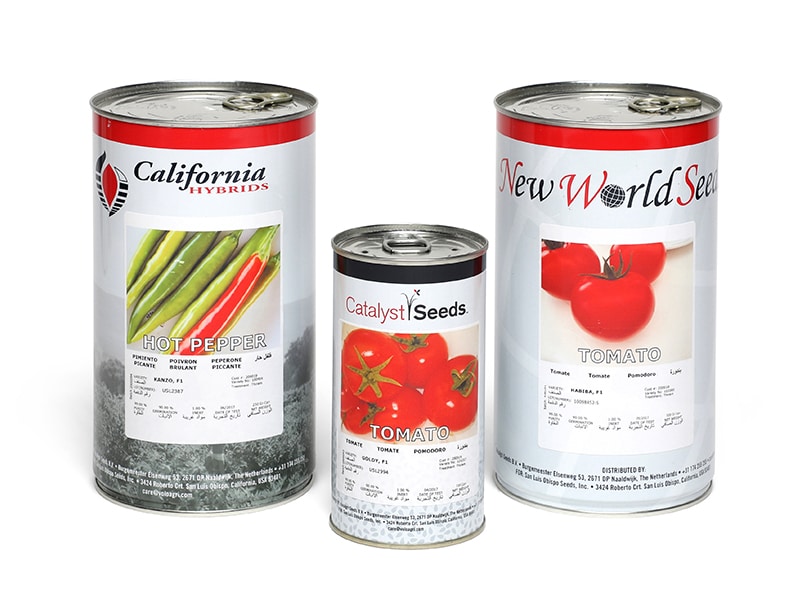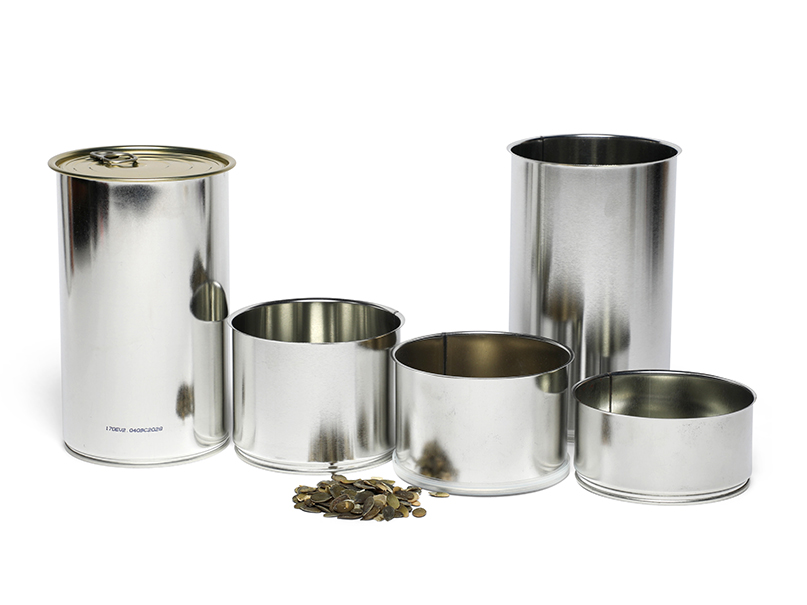 Blank, quickly available and easy to provide with your own wrapper.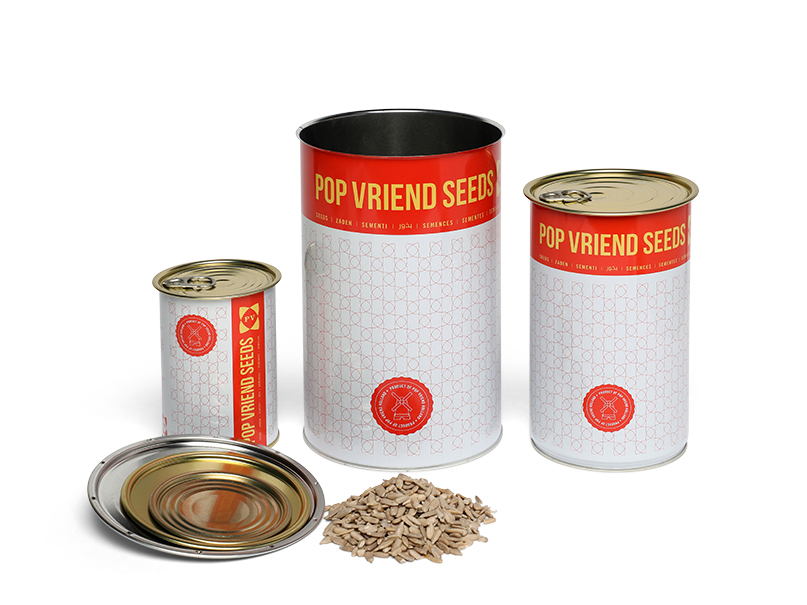 An assortment of tin packaging with the same design, recognition of your brand.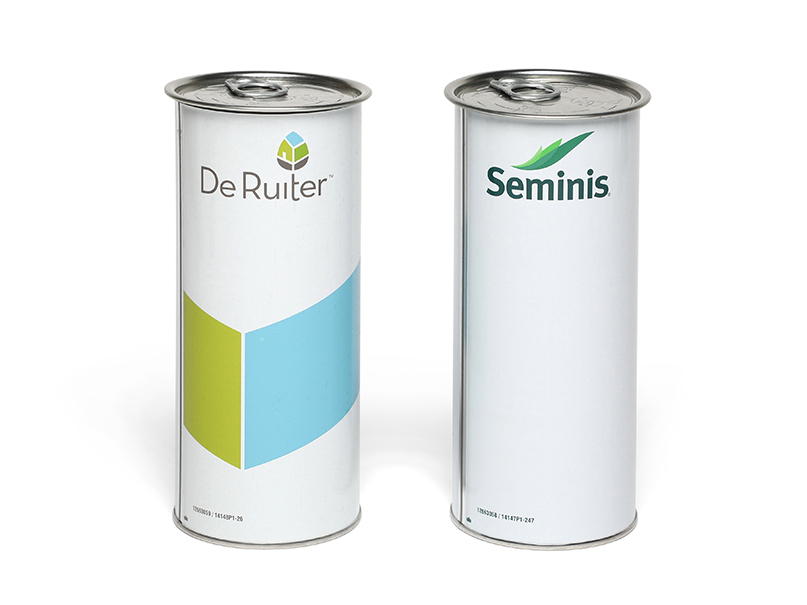 We can vary the diameter. Can be made as high as desired!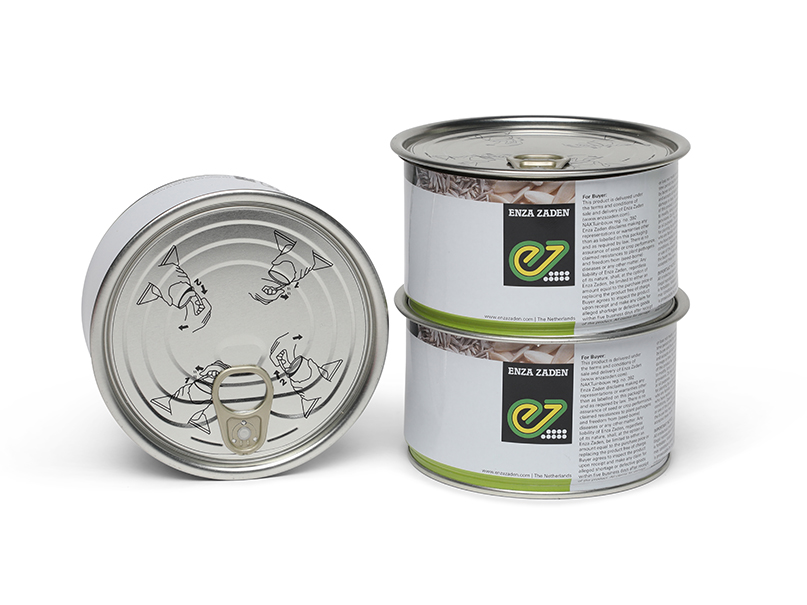 Available in various types and heights. Stackable (necked).
A selection of the possibilities of our seed tins and an example of a bottom with embossing.
Looking for a personalized tin can?
Are you interested in a tin that fits you in terms of shape, printing or processing? We would like to get in touch to inform you and hopefully inspire you.