If desired, we will ensure that your can lichtdicht and luchtdicht close, so that the food stays fresh and can be stored for longer.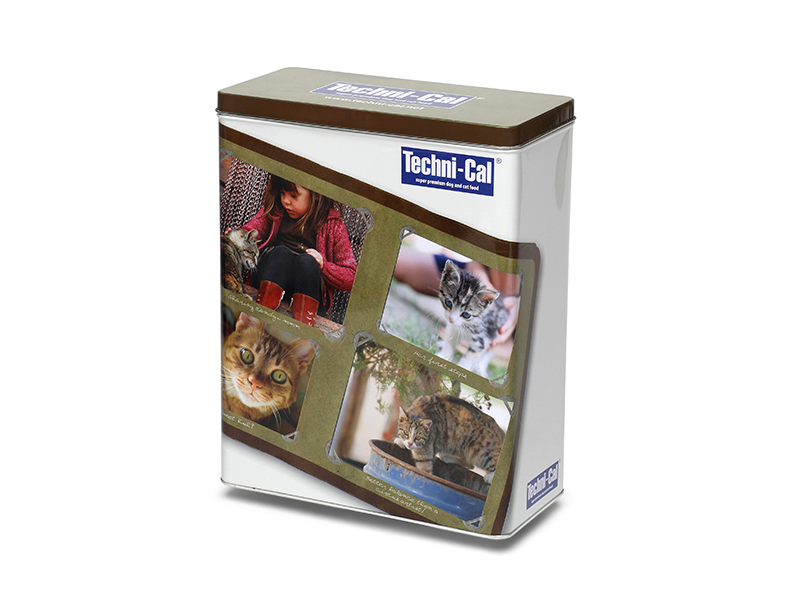 A high, narrow or long storage tin for an animal feed product.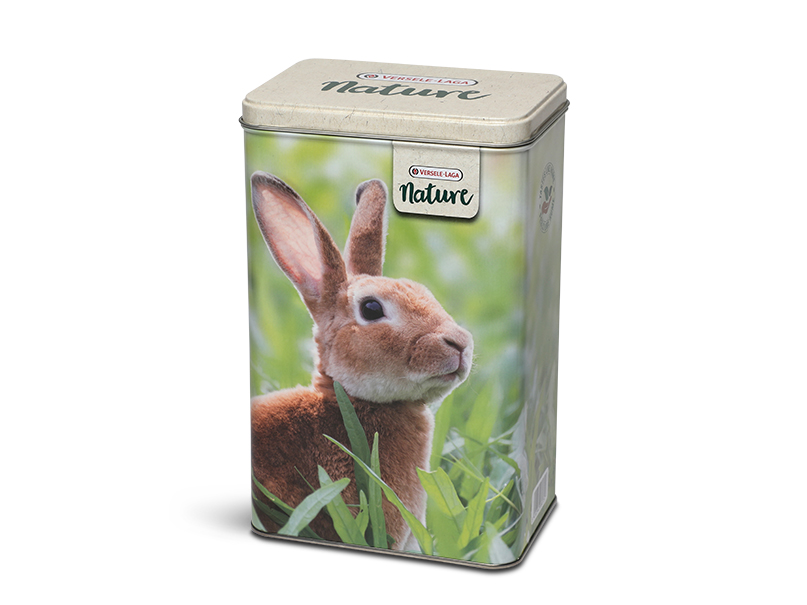 Handy storage tin in clear FC designed design.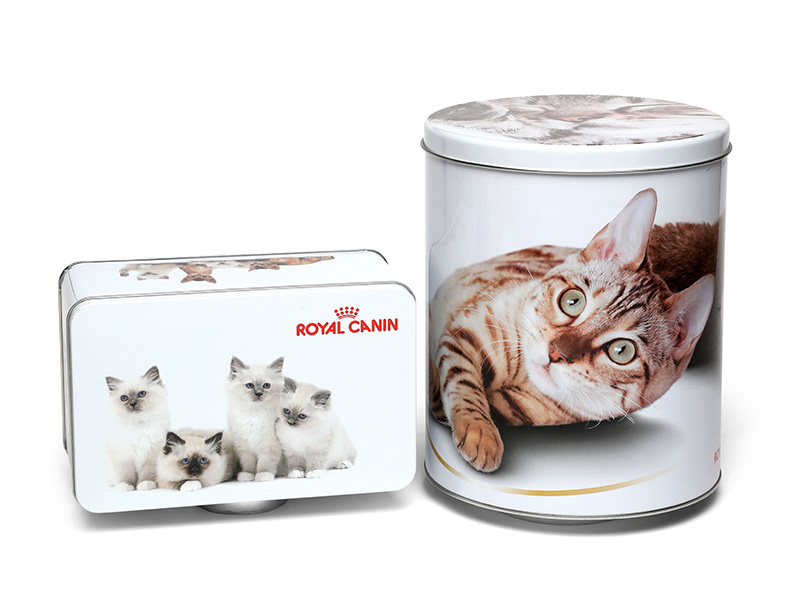 You can put together a nice assortment with various tins.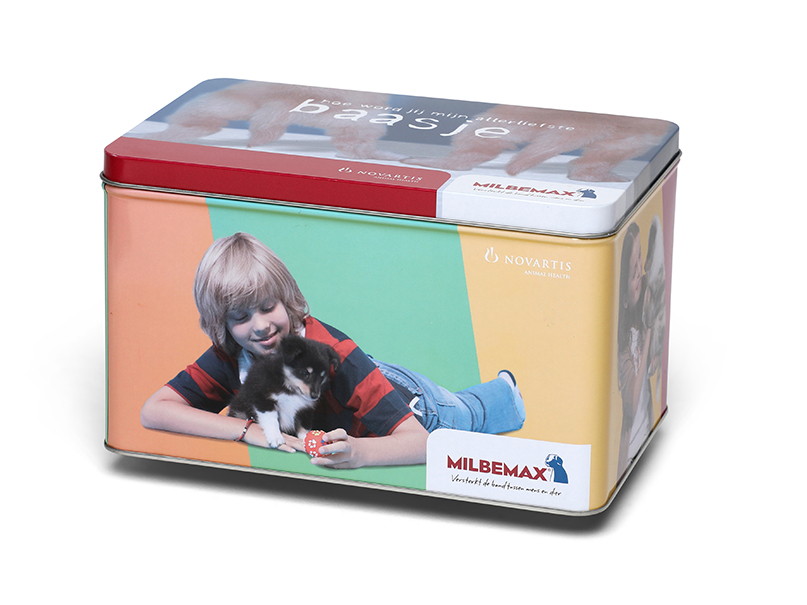 There is a suitable tin size for every pet food.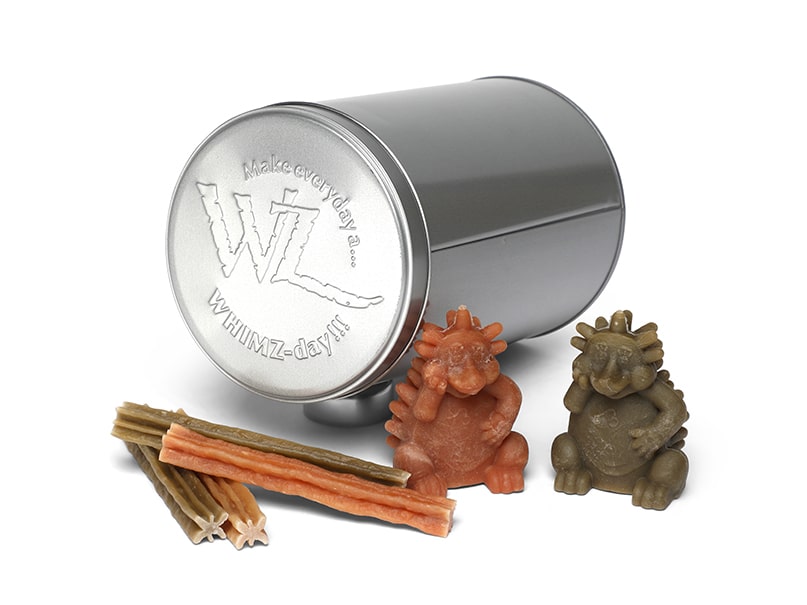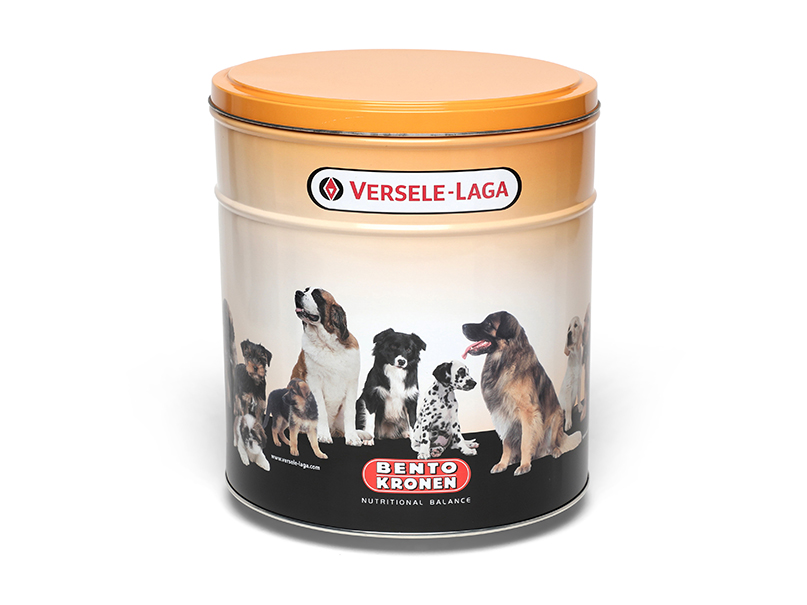 Large, conical and stackable tin. Extra firm by creasing.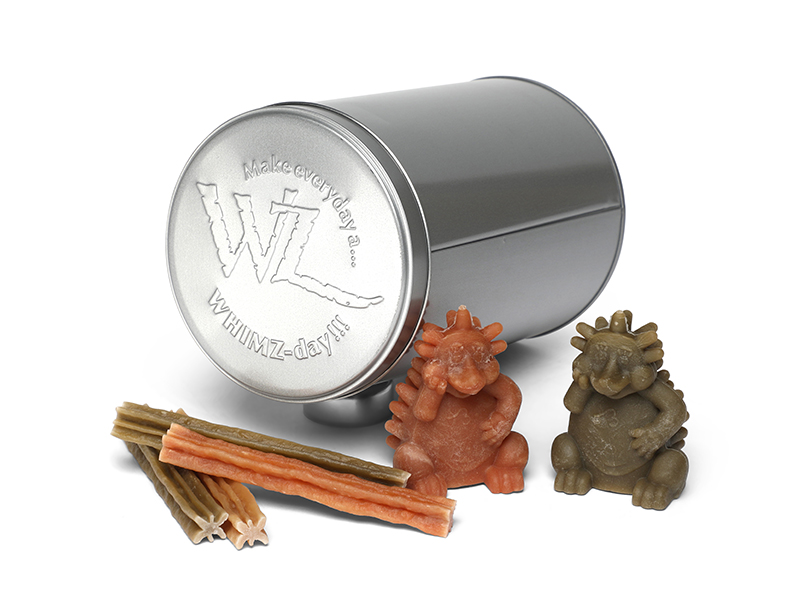 A relief print is a long and strong advertising medium.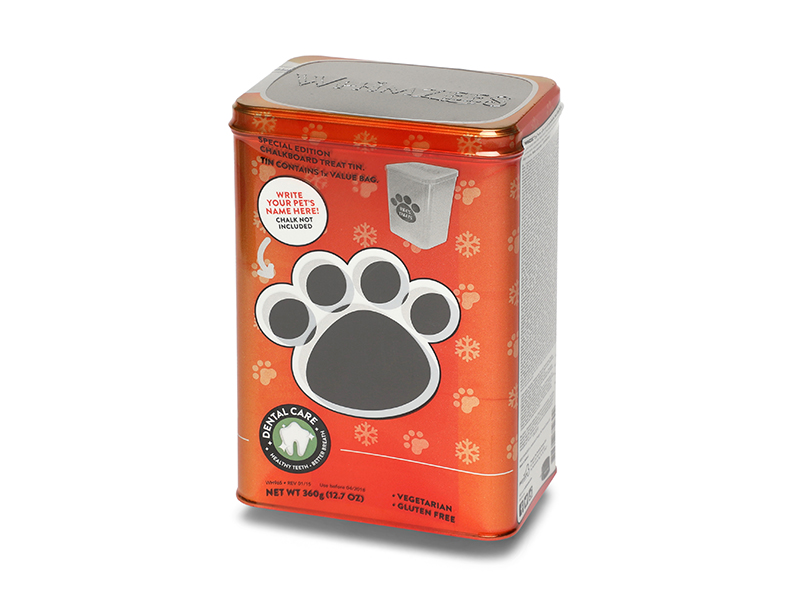 Embossed in the lid and with a printed sleeve around the tin.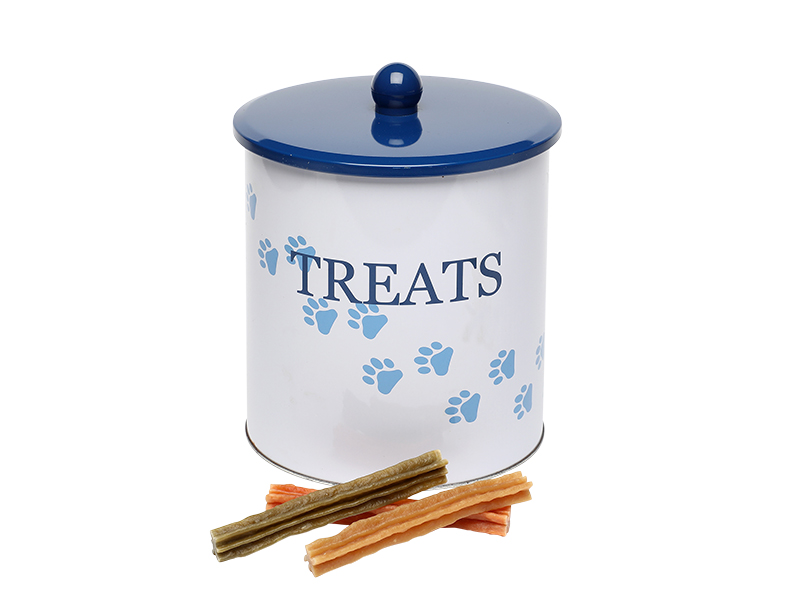 This keeps the treats for your pet freshly packed and within reach.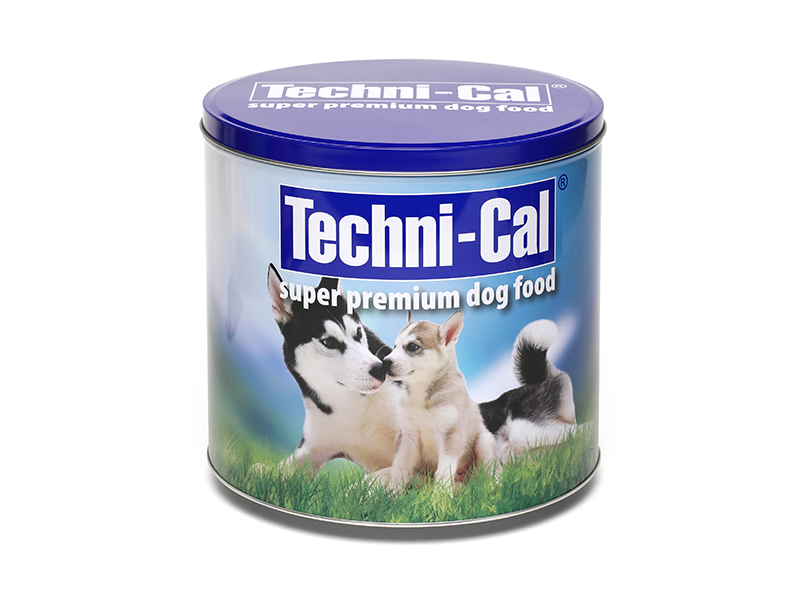 Round tin is flexible. Many diameters available, height variable.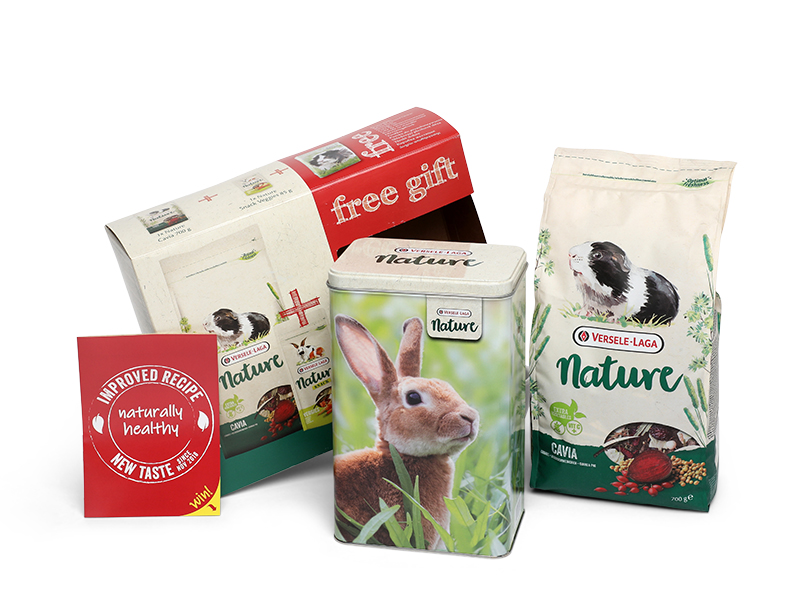 A nice storage tin as a give away, suitable for and for your product.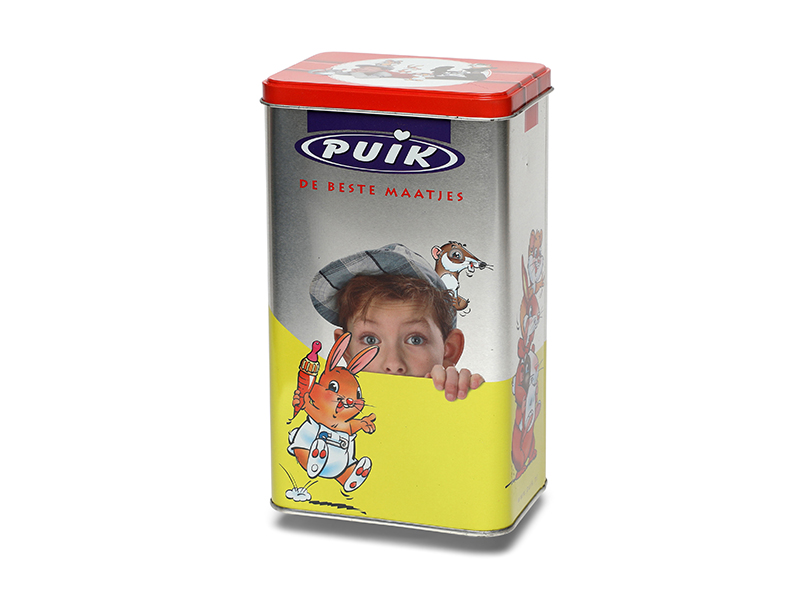 An endless advertising medium for the brand itself.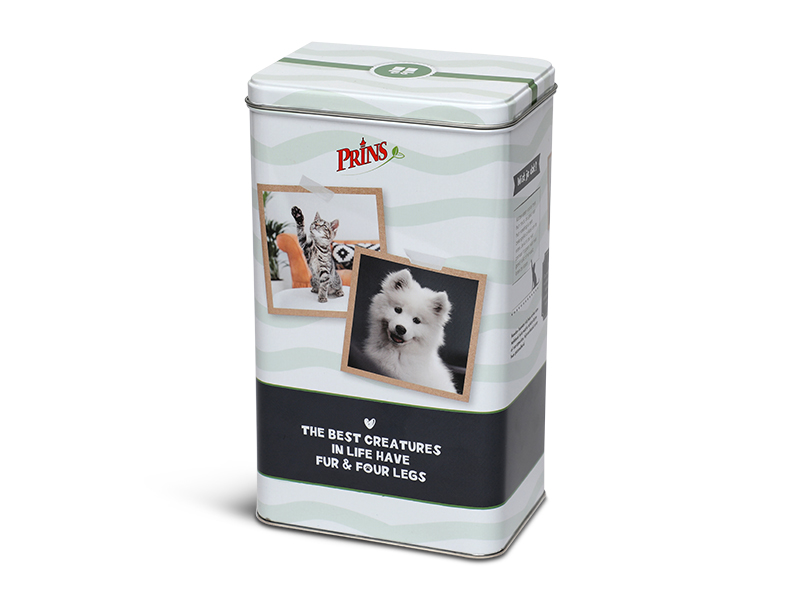 Tasty pet food, handy and freshly stored in a can.
Looking for a personalized tin can?
Are you interested in a tin that fits you in terms of shape, printing or processing? We would like to get in touch to inform you and hopefully inspire you.