Herbs and spices stay fresh in an airtight container. A viewing window or dispensing opening increases the appeal and ease of use.
Can with sprinkler opening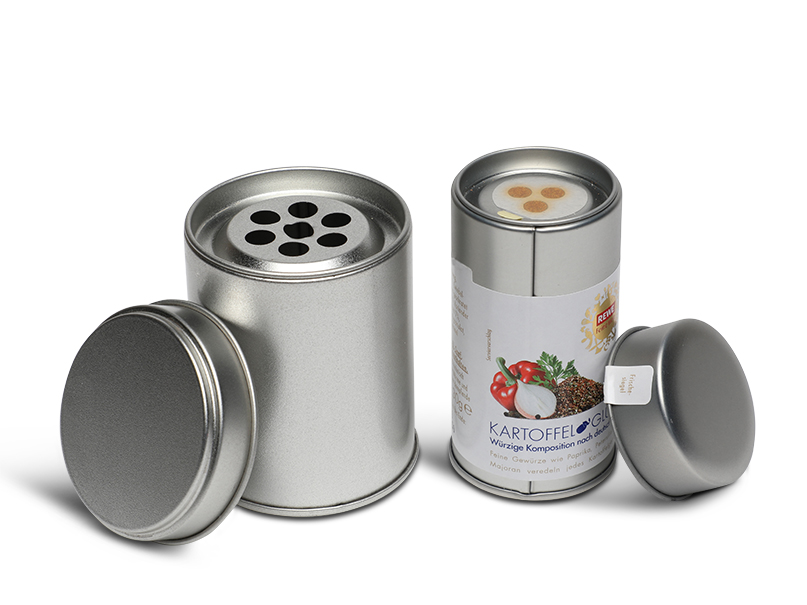 Spice tins with an inner lid with sprinkler openings.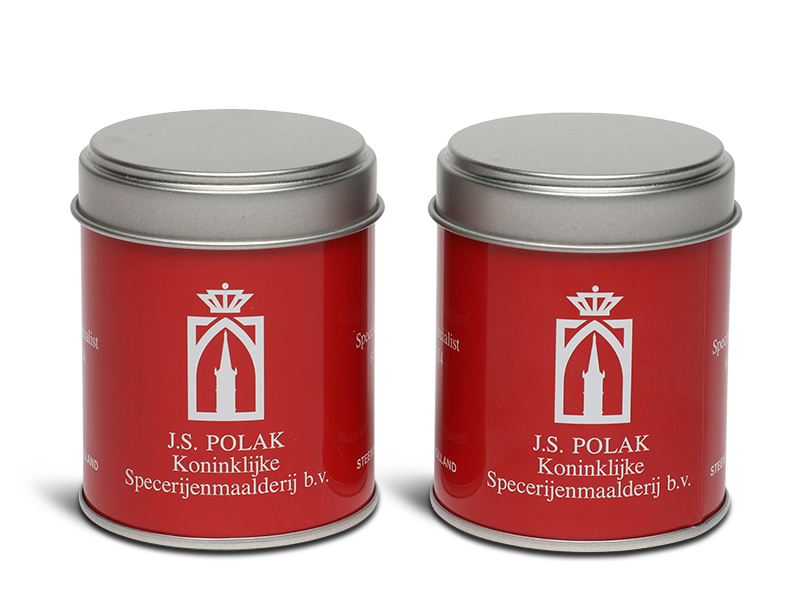 This spice tin is closed with a lid.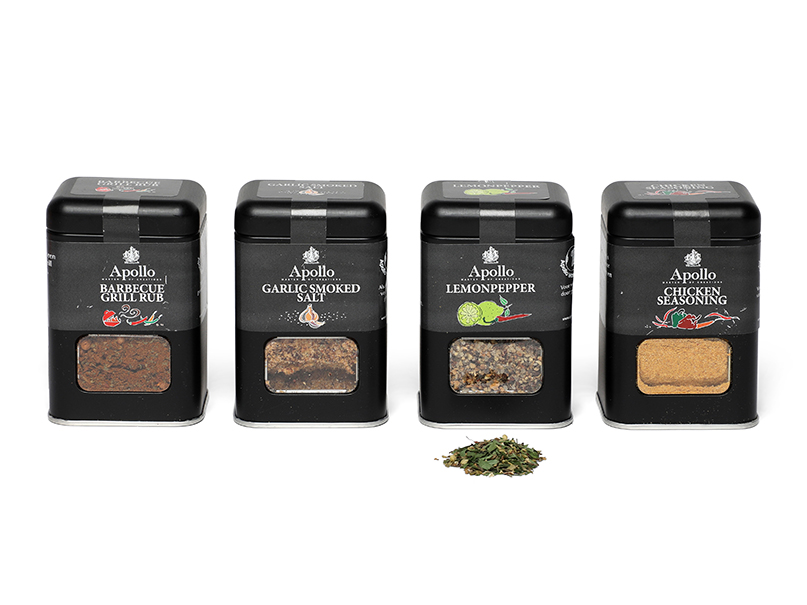 Square tin (matte black) with tight inclusive lid and viewing window.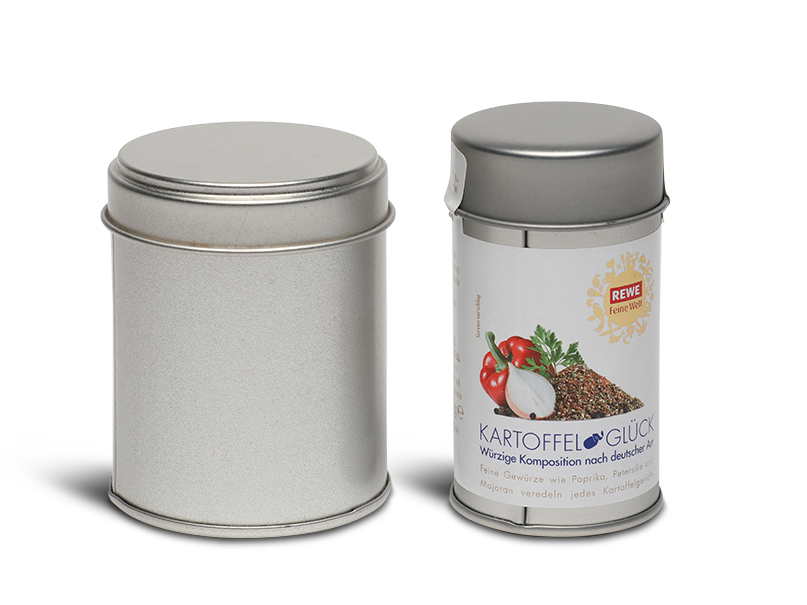 Stickers or wrappers in combination with an unprinted tin offer flexibility.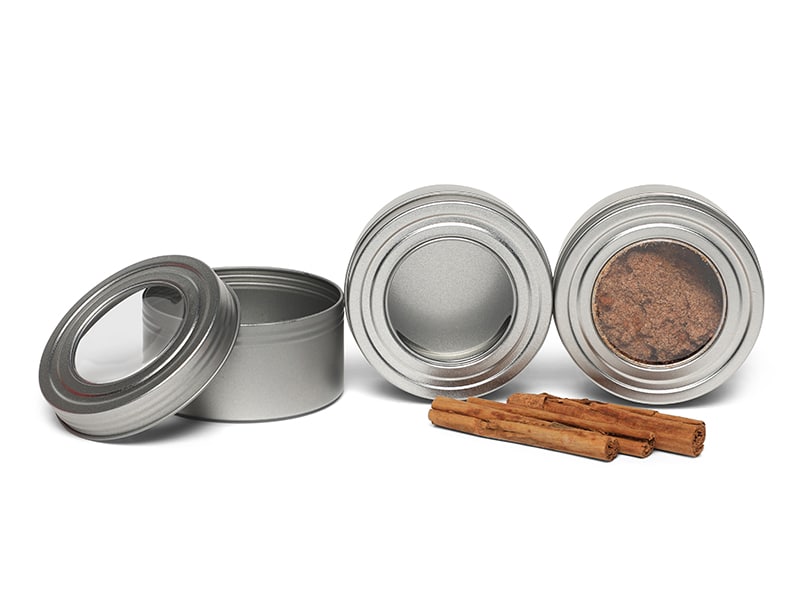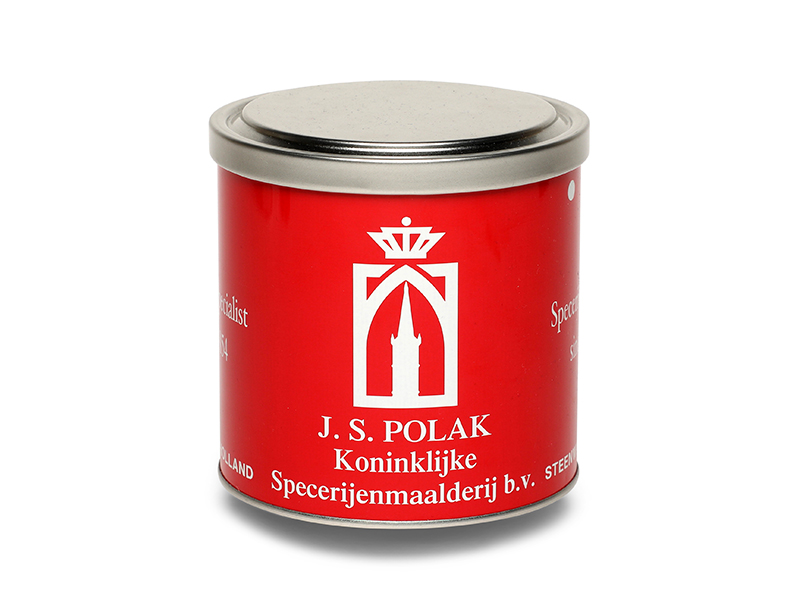 A robust tin with screw lid for optimum sealing.
Large tin for vanilla pods and a small one for spices.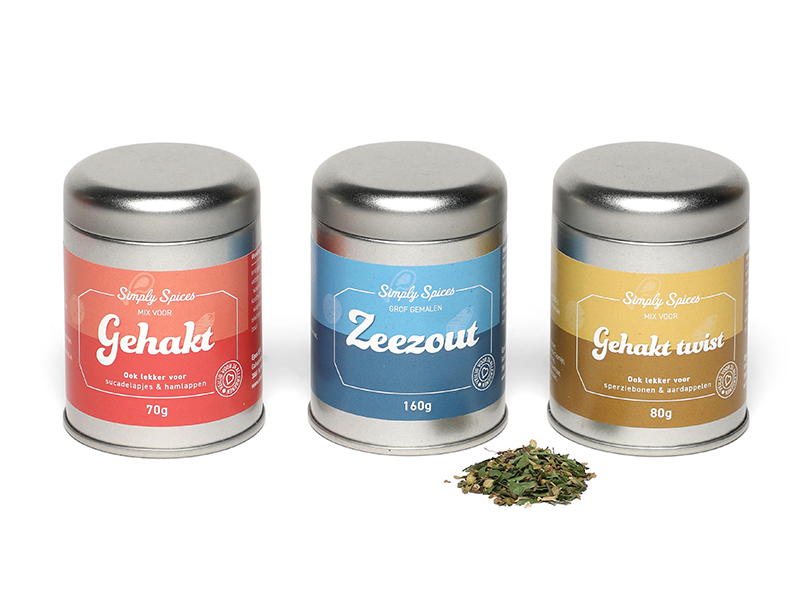 One can that distinguishes the contents with wrappers.
Looking for a personalized tin can?
Are you interested in a tin that fits you in terms of shape, printing or processing? We would like to get in touch to inform you and hopefully inspire you.